SHERA Board for High Impact Wall Applications
SHERA Board is a fibre cement building board with high impact resistance due to its impressive strength made possible by a composition of cellulose fibre, Portland cement and sand. The boards are baked (in an autoclave process) for 24+ hours to produce an incredibly tough and resilient building board.
High Impact Resistance
SHERA Boards are extremely tough and resistant to impacts. They are therefore an excellent material to use in applications that require a high degree of resistance to impacts in order to maintain the integrity of the wall board material.
Offices & Factories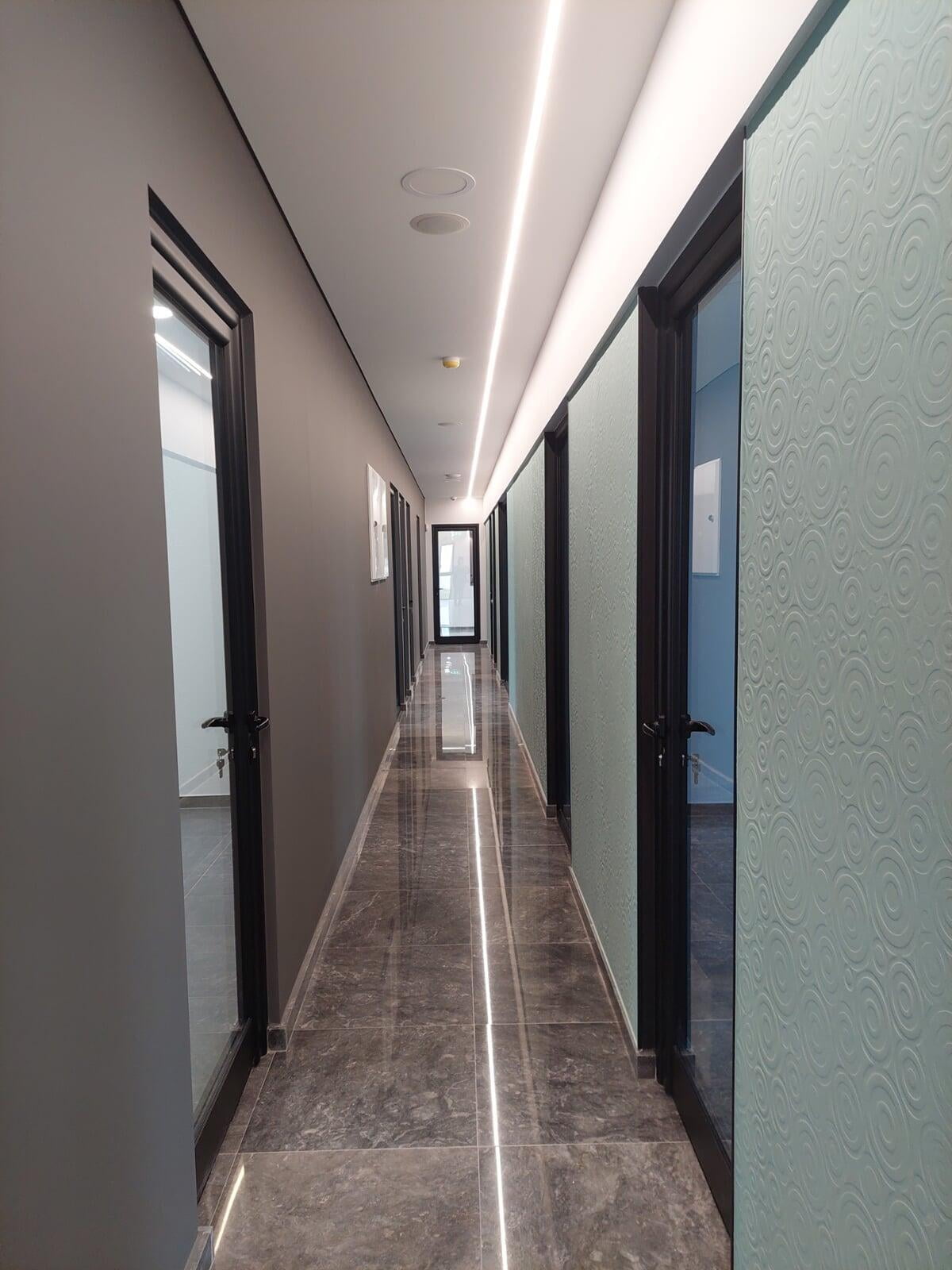 Offices and factories are subject to high impacts from a variety of sources.
SHERA Board can be used on interior walling applications in these types of buildings to resist any impacts and reduce the risk of damage to wall panels.
The ability of a building board to resist impacts also means you can also reduce any risk of other properties that may be required, such as fire resistance and sound proofing, of also being affected by any impact to the boards.

Schools
Schools are often chaotic environments! Students, teachers, maintenance staff and many other people going about their business every day.
Sometimes in these situations the interior walling of the building will suffer from blows of considerable force, which could dent, crack or damage an alternative wall panel, such as gypsum.
SHERA Board surface strength is exceptional and our boards are able to withstand any impact school users can throw at it.
Hospitals
Hospitals too, are prone to high impacts on interior walls from beds, wheelchairs, medical equipment and more.
By utilising impact resistant boards you will help minimise damage to the boards, which can cause further injury to patients or worse, harbour bacterial growth in the damaged areas.
SHERA Board has a very high impact tolerance so blows from metal and hard objects will have less of a damaging effect on fibre cement boards than traditional materials such as gypsum boards.
And, of course, SHERA Boards are an A1 category fire rated board so in addition to impact resistance they are also resistant to fire and do not produce droplets or smoke.
Military Buildings
Military based are very prone to damage from impact with all kinds of kit being moved around inside buildings.
As with the other examples above SHERA Board's high impact resistance means it is less prone to damage if subjected to a high impact, which means less chance of further degradation or injury.
It also means the boards remain in tact when they are required for fire resistance - if the boards are easily damaged then the fire resistance will be reduced. SHERA Board can be counted on to maintain it's A1 category fire rating even when subjected to high impacts.