SHERA Products in Ceiling Applications
SHERA's wide range of fibre cement building products can be used in a variety of ceiling applications.
Curved Ceilings Using SHERA Board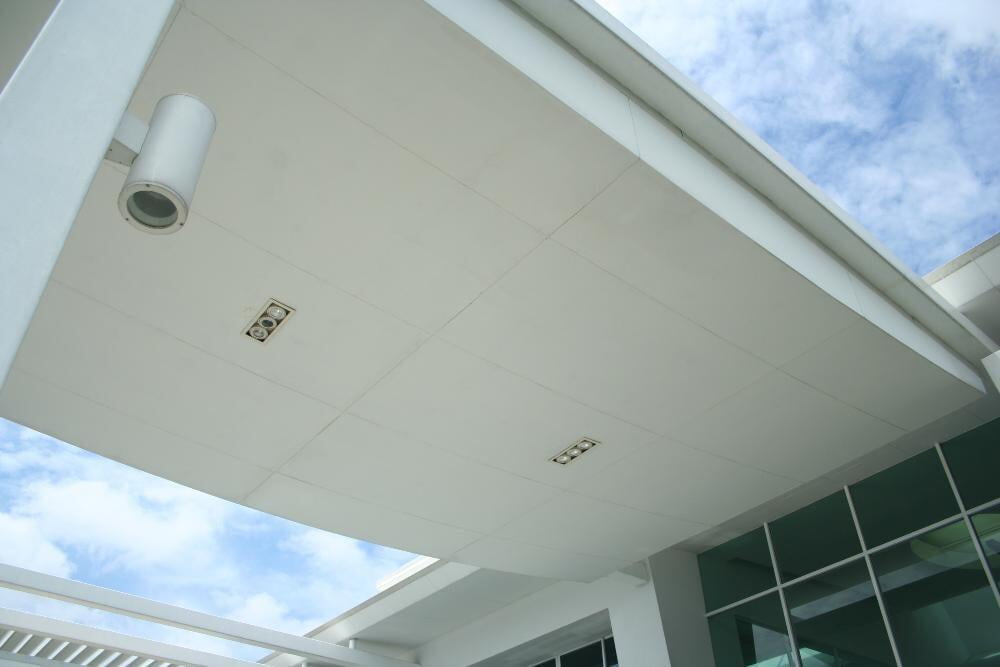 SHERA Boards are highly flexible and are therefore suitable as the perfect choice for curved ceiling applications.

SHERA Boards come in 4mm and 6mm thickness and are easy to bend with a high degree of 'workability'.
More information and technical details of SHERA Board can be found here.
​Decorative Ceilings Using SHERA Deco Boards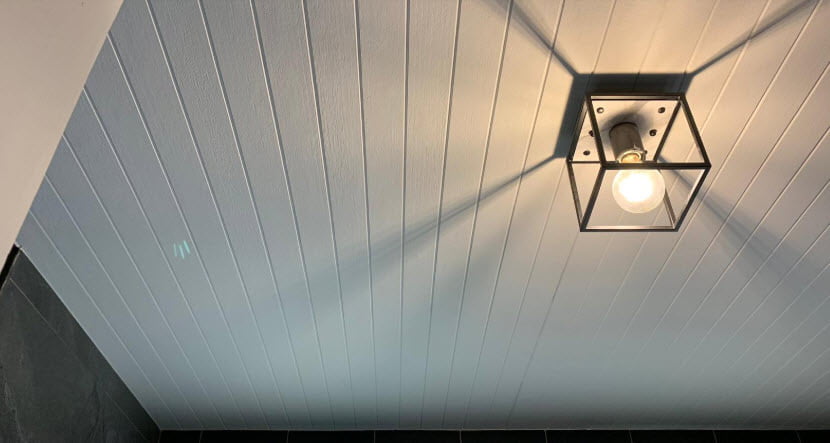 SHERA Deco Boards come in standard building board dimensions (6mm x 1200mm x 2400mm) and has various surface profiles.
One popular profile is 'V-Groove', which gives the appearance of planks and can also be used in ceiling applications, for both interior or exterior spaces.

Click here for more details on our Deco Board range.

Decorative Ceilings Using SHERA Planks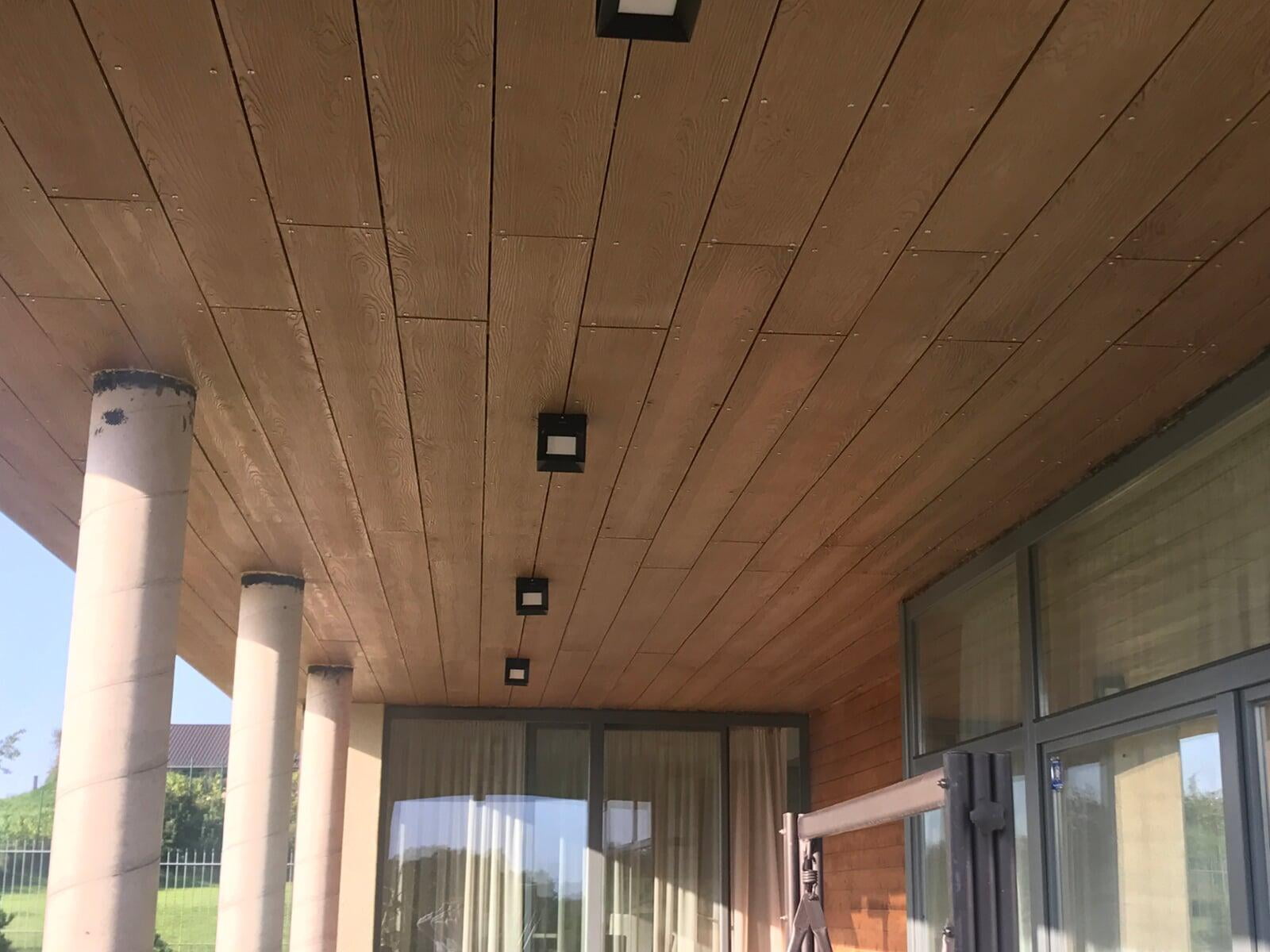 SHERA Plank, Square Cut Edge
SHERA Planks can be used in ceiling applications too, giving your ceiling finish the appearance of a real wood finish.

Here we can see SHERA square cut plank, with a teak finish, painted to the project specifications. SHERA also offer a range of pre-painted planks.
SHERA Plank is also fire resistant and tested to ASTM standards, which means your decorative ceiling material is also fire resistant.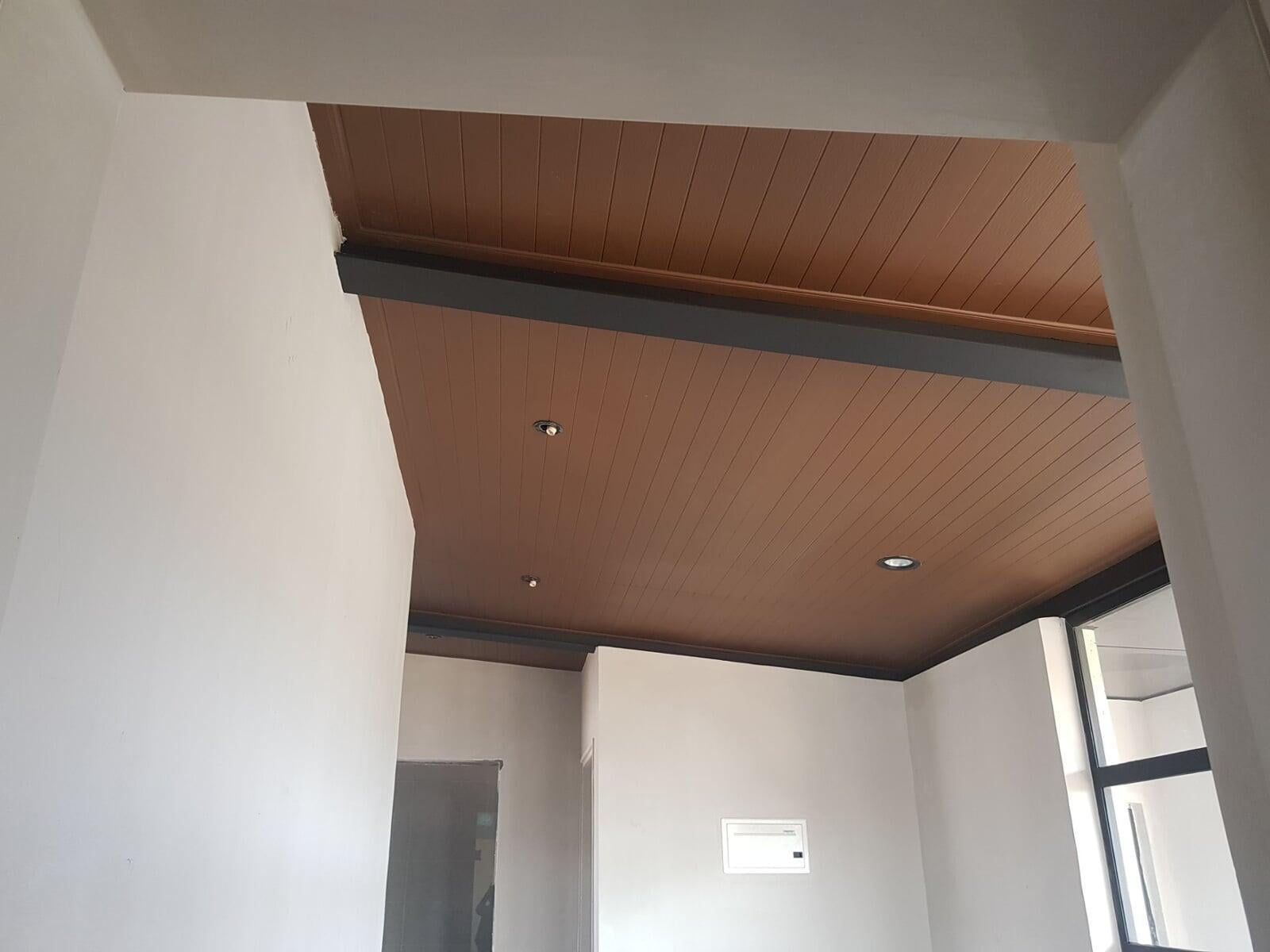 SHERA Shiplap Plank
SHERA Shiplap Plank range comes in a variety of surface and edge profiles, which can also be used as a decorative ceiling material.
The end result is a neat, 'modern' look to your decorative ceiling application.
Decorative Ceilings Using SHERA Strip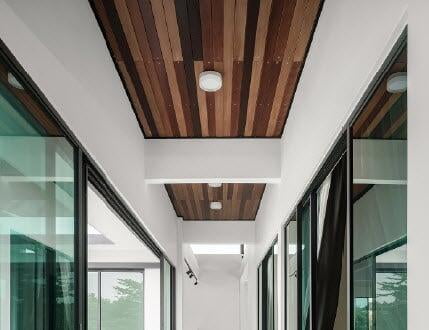 SHERA Strip
SHERA Strip can be used in decorative ceiling applications.
This example shows SHERA Strip that has been painted in a wood colour as part of the project.
The format in this case was uncoloured (in teak/straight grain or smooth surface profile) and the strips were painted with any water-based, acrylic paint, applied before or during installation.
The Fire Resistance of Fibre Cement
Am added benefit of using SHERA fibre cement building materials for your ceiling application is they are all manufactured from fibre cement, which is an inert and fire resistant material. Our SHERA Boards are an A1 category board tested to EN13501-1 standards and do not produce smoke or droplets and our planks have been tested to ASTM standards and prohibit surface spread of flame. Perfect for applications that require fire resistance in the core and decorative building materials.
Decorative Ceilings Using SHERA Building Materials